About Aegon
Aegon is our Scheme administrator, which means that they look after the Defined contribution section.
Retiready is a retirement savings platform created by Aegon to help you on your journey to retirement.
Log onto your Retiready account and be in control of your pension savings.
You can use Retiready to see your latest pension statement and how much money is currently in your pension fund.
You can also avoid any nasty surprises by setting a target for how much money you'll want in retirement. Retiready will tell you if you're on track, and if not, it will outline your options so that you can achieve your retirement goals.
If you're struggling to log on, please don't hesitate to contact the Pensions Department.
Your Retirement Planner
In addition to the tools on Retiready, you can also work through the retirement planner that gives you an idea of the things you need to think about when you're considering life after work. While the picture will be clearer the closer you are to retirement, it's always useful to have an idea of what it might look like and how much you might need for the lifestyle you want.
When you're thinking about the amount you may need to save for retirement, you can use Retiready's Retirement Income Planner. Simply follow the steps to find out what how much you could have at retirement and what this would mean for your options at retirement.
Videos
Aegon have kindly produced some videos to help you understand your pension and what you can do on Retiready.
Activating your Retiready account
Your pension in two minutes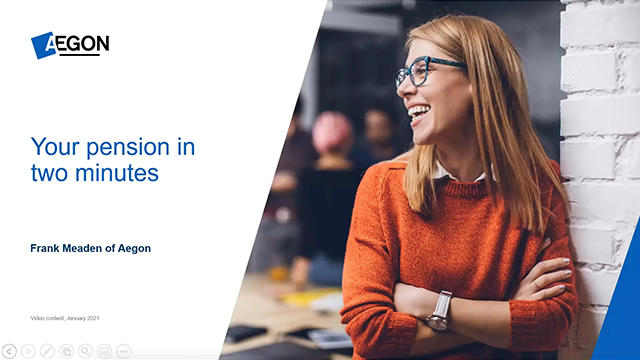 Retiready overview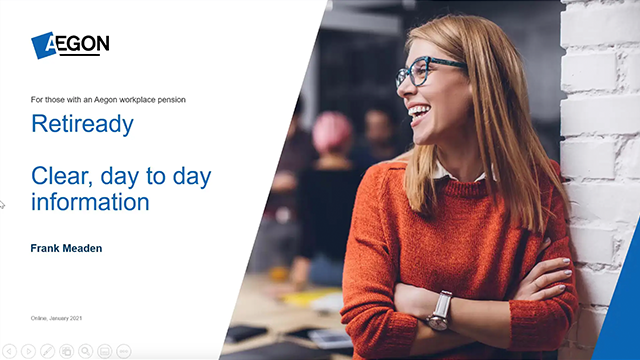 Planning for your retirement